Malcator's Tomb
The third book in the Earth Legacy series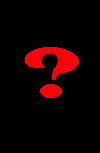 This story is still just a collection of random thoughts in the author's head... Be patient, first he needs to complete The Barefoot Bard! Feel free to send him encouragement.
The Premise
The Earth Legacy series is a saga covering two worlds of man, set far apart in space yet linked by a common history.
On Earth, thousands of years before this story begins, mankind's abuse of the planet and its ecosystems had left the human race with a stark choice: leave, or die. Their ravaged world was no longer capable of supporting them, even with their almost total understanding of the science of the universe. Luckily, that scientific knowledge had made a mass exodus, the complete evacuation of the Earth, a relatively easy thing to achieve... though it was far from easy for the people to leave their home behind to start new ones.
Arriving on the remote planet of Orbis, a world which bore a distinct resemblance to Earth at the time when Gondwana and Laurasia formed two giant continents, settlers started a new life for themselves in the land of Gondwana. But things went wrong from the outset: greed had followed the settlers, a greed which ruined lives and threatened to end the grand experiment almost before it had begun. Disaster was only narrowly averted.
When this third story begins, this is all ancient history of which few details are known to the general population. But history has a tendancy to repeat itself...
What new challenges lie in store for our hero, Xanda, as he struggles to save his peaceful country from the demons of the past?
There's really only one way to find out!